Mindfulness-based Psychotherapy
Candida accompanies the client on the journey of self- exploration. Opening to this process takes courage and heart. She feels privileged to share this sacred task, acting as a midwife and empathic witness to the transformative work of healing.
She is licensed by the D.C. Board of Social Work as an Independent Clinical Social Worker.
Psychotherapy services are insurance reimbursable. Fees $170- 200 depending on length of session.
Meditation + Mindfulness
As a meditator and student of Eastern Philosophy for many years, Candida has personally found a refuge in the practice of meditation. She teaches meditation and mindfulness techniques for enhancement of awareness in everyday life.
Her next workshop will be at the Smith Center for Healing and the Arts on Monday evening, June 18, 2018.
Please contact Candida for individual or organizational meditation instruction and fee information.
Reiki
Reiki is a gentle, hands on healing practice that originated in Japan in the early 1900's. Reiki enhances well being and often can reduce negativity and stress.
Candida has been a Reiki practitioner for over 20 years, and has been grateful for the power of Reiki helping family members - in her experience, children in particular are very sensitive and responsive.
Candida completed her certification as a Reiki Master and teacher in November 2015. She provides individual treatments and also teaches Reiki workshops.
Contact Candida directly for more information on a Reiki session or to register for a class.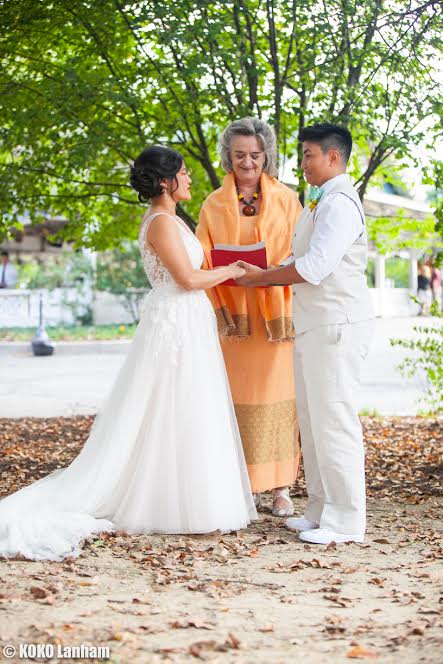 Wedding Officiant | Life Celebrant
Over 10 years ago, Candida was invited by a friend to officiate her wedding. For Candida, sharing in and co-creating such a peak experience has been an absolute joy for her. She has now performed over 20 weddings, a non-denominational memorial service, a christening and even a "conscious uncoupling" divorce ceremony. Recently, she was asked to officiate a "wise woman" ceremony to celebrate a friend's 70th birthday.
Candida loves to work with couples to create a meaningful wedding or ritual that expresses their uniqueness. She is licensed in the District of Columbia as a wedding officiant.